---
So Romantic that It is the Universe

2019 / video, text, installation

"Everyone is ill. They are ill with what could drive them into madness."


Centering around the idea of human "mind," this work attempts to stretch the notion of the "mind" to include the universe. Does this universe refer to: first, outer space in a physical sense; or, second, an inner universe; or, third, a crazy imagination? Through texts collected in the fieldwork, we see interpretations of states of human "minds" vary – from the extremely rational to the absolutely insane.

The word romance was considered synonymous with "absurdity" and "exaggeration" in "the Age of Reason" in the 17th century. However, as we left the Age of Reason behind and entered "the Age of Sensibility," it started to be more associated with ideas like "fable," "dream," "creativity" and "imagination." On the other hand, three concepts describing psychological phenomena, "the superfluous man," "the loner" and "mal du siècle," had gained currency in literary Romanticism. Based on texts collected in the fieldwork and connotations of "romance" in different contexts,So Romantic that It is the Universe creates three characters symbolic of fundamental mental models of this era – "mathematician," "philosopher/prophet," and "musician" – which speak to three aforementioned universes, and presents a visual collage full of vigor and disruption.

The Holographic Universe Principle suggests that the external universe (the physical world) is an illusion projected by the inner universes (our brains and minds). That is to say, what we see and everything surrounding us are constructed by our minds. Every message from the external universe comes from within. You are me; I am you. Isn't it romantic in this crazy time?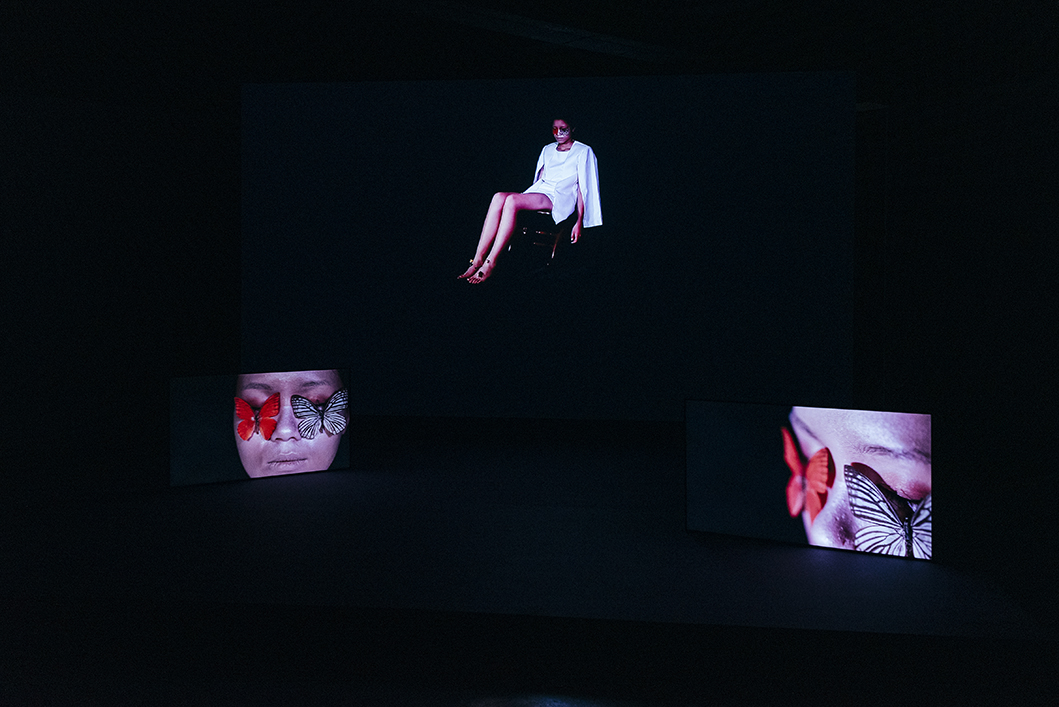 About the artist


WANG Ding-Yeh
WANG Ding-Yeh (b. 1978, Taipei) received a master's degree from the Dresden Academy of Fine Arts (Hochschule für Bildende Künste Dresden) in 2011. He specializes in video installation and painting. The themes of his works primarily focus on issues concerning his life, society, and the environment. He believes that people can confront or connect to the external world through artistic creation, and in the process, achieve self-healing. His works have been exhibited in Taiwan, the United States, Israel, France, Japan, Korea and Germany.